Robotic Process Automation (RPA) is a form of technology that combines workflows with robotic services. This reduces employee workload by automating certain steps in repetitive, high-volume processes. For example, account management, credit card payments, loan processes, IT system maintenance, and more can be automated. RPA interfaces imitate tasks as a human would. It is a virtual employee that can perform high volume and repetitive tasks just as humans do.
No matter if your company is big or small, using Data Connecxion's Robotic Process Automation (RPA), will allow your business to swiftly and efficiently automate routine tasks. Our all-inclusive process management and automation solution combines data sources and processes into a simple and streamlined manner. Because this RPA interface is so user-friendly, practically anyone in your company can be trained to use it. An extensive background in programming is not required.
MAKE BUSINESS PROCESSES MORE EFFICIENT AND DECREASE THE RISK OF HUMAN ERROR.

ALLOW EMPLOYEES TO FOCUS THEIR TIME AND ATTENTION TO MORE IMPORTANT AND DIFFICULT TASKS.

ENHANCE PRODUCTIVITY, BOOST ROI, AND SAVE MONEY.

ALL WORKERS, EVEN THOSE WITH ZERO PROGRAMMING SKILLS, CAN BE TRAINED TO UTILIZE THESE SYSTEMS TO CREATE A MORE COLLABORATIVE WORK ENVIRONMENT AND GET AUTOMATED TASKS RUNNING IN MINUTES.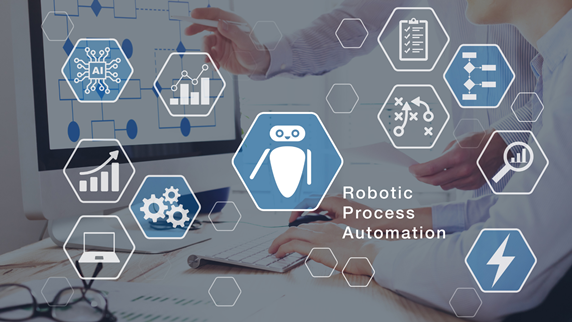 Schedule a consultation on RPA