Data Governance is a cross functional management program that builds a culture where data is treated as an enterprise asset. It is tailored to match an organizational need around compliance, risk mitigation, process efficiencies, and cost reduction.
We have certified and experienced data governance professionals eager to assist you in setting up a data governance program focused on mitigating risk and creating value.
Benefits of Data Governance:
Improve customer relationship and revenue growth.

Improve strategic planning, business intelligence, and analytics.

Reduce cost by eliminating redundant databases, data tools and external data providers.

Reduce the number of data handoffs and checks.

Increase process speed from manual to automated data checks.

Better coordination and productivity among groups and systems from data standardization.

Improve business process management from data accuracy and timeliness.

BETTER VISIBILITY INTO THE BUSINESS.

FASTER REACTION EVENTS.

TIGHTER EXPENSE AND RESOURCE MANAGEMENT.

Remove manual, duplicate data quality checks.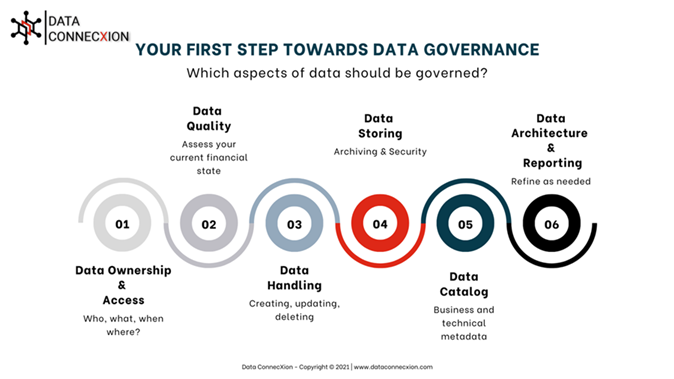 Schedule a consultation on Data Governance